All About Oxford House, the Self-run, Self-supported Recovery Houses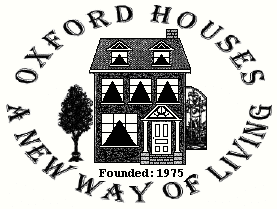 The Oxford House: Self-run, Self-supported Recovery Homes
The Oxford House concept is to sustain self-run and self-supported recovery homes for men and women in recovery from drug and alcohol addiction. An Oxford House describes this democratically run sober house, run by the residents and financially supported by them alone. The Oxford House organization is a publicly supported, non-profit 501(c)3 corporation, providing a network connecting all Oxford House homes and working to help fund and support growth in terms of new homes when needs arise.
Oxford House sober houses fit six to fifteen or more residents; some homes are for men, some for women, and some even offer services to women with small children. Oxford houses exist in Massachusetts, among a number of other communities.
Their recovery homes are typically very reasonable in cost and do an excellent job in promoting resident recovery. Established in 1975 and continuing to this day, Oxford House boasts over 2,000 homes in the United States, and growing!
Oxford House Structure
The Oxford House is a self-run structure
From the Oxford House website:
Three or more Oxford Houses within a 100 mile radius comprise an Oxford House Chapter. A representative of each House in the Chapter meets with the others on a monthly basis, to exchange information, to seek resolution of problems in a particular House, and to express that Chapter's vote on larger issues.
The World Council is comprised of 12 members: 9 of which presently live in an Oxford House, and 3 alumni.  Members are elected each year at the Oxford House World Convention.  The primary mission of the Oxford House World Council is to facilitate adherence to Oxford House Traditions' concept and system of operations, by providing effective means of communication and mission focus between the various organizational structures of Oxford House as a whole.  In carrying out its mission the Council always keeps a focus on expansion of the network of individual Oxford Houses, to provide all recovering alcoholics and drug addictions the opportunity to develop comfortable sobriety without relapse.
The Board of Directors maintains the sole right to Charter, and to revoke the Charter of, individual Oxford Houses and exercises authority over the policies and officers of Oxford House, Inc. In this way, Oxford House, Inc. remains responsive to the needs of the population it serves.
A History of the Oxford House organization
Though founded in 1975, Oxford House underwent a transformation in 1997 during a comprehensive restructure. The national non-profit organization created an independent Board of Directors and World Council by electing residents and alumni from around the United States. These boards recruited experienced leadership to work with these resident-committees to develop new strategies for growth and program excellence.
Over the following decade, Oxford House added hundreds of sober houses. In Washington State alone, nearly one million dollars was lent to help start new Oxford House recovery homes. To date, these funds have supported over 1,000 new beds for men and women in recovery.
Visit the Sober House Directory for a listing of recovery homes throughout the United States. Interested in becoming an operator of a sober house as a business? Vanderburgh Communities offers services to help organize and establish new sober houses.