Men of Dignity Springfield Sober House | Sober Living for Men in Springfield, Massachusetts
The Men of Dignity Sober House offers certified men's sober living in Springfield, Massachusetts. Near Holyoke, Massachusetts, the Springfield Home will begin serving the local recovery community. Vanderburgh House has served several communities within Massachusetts for several years and is renowned for offering a quality recovery living environment for men in recovery from alcoholism or drug addiction. This new Men of Dignity Sober House will work hard to offer extra support to sober living for men in recovery for years to come.
Springfield, Massachusetts, located in Western Massachusetts, is a vibrant city that offers a welcoming environment for residents, especially those in recovery from addiction—known for its accessibility via the Pioneer Valley Transit Authority (PVTA), which serves the greater Springfield area and nearby communities in Western Massachusetts. Amtrak's Springfield Union Station serves as a major transportation center, offering connections to various Amtrak routes, including the Vermonter, Lake Shore Limited, and others. These routes connect Springfield to cities such as New York, Boston, Hartford, and points beyond, making it possible for residents and visitors to access regional and long-distance rail travel from Springfield.
Springfield boasts a rich cultural heritage, with museums, theaters, and art galleries, including the Springfield Museums complex and the Springfield Symphony Orchestra, providing residents, including those in recovery, with meaningful cultural experiences for personal growth and self-expression. The city's strong sense of community is a significant asset, with regular community events, festivals, and support groups that foster a supportive network to aid individuals on their path to sobriety. Springfield's parks, such as Forest Park, offer green spaces for outdoor activities, promoting both physical and mental well-being.
At the Men of Dignity Sober House, guests enjoy large bedrooms dedicated to sober living and a basketball court for guests. This sober house serves men in recovery, as the home offers 5 full bathrooms and 3 half bathrooms. This home is currently being worked on with more renovations in the immediate future. Our community of men in recovery is strong and committed to sober living and building a life free from substance abuse. There is an additional common area in the basement of the sober house, offering additional food storage, workout equipment, and an area for private meetings.
Rooms & Rates
All-inclusive sober living rent payments are due in a timely manner and are not currently covered by insurance or subsidies. Rent includes:
Urine screen costs
Free high-speed Wi-Fi
On-site coin-op laundry
This deposit is due on or before your move-in date. It is only refundable if you complete the intake process, and if you give 30-days' notice. Please be prepared to meet your financial obligations.
Recovery Community
Springfield offers an accessible and culturally rich environment that supports individuals in recovery from addiction. Its central location, sense of community, cultural opportunities, and access to recovery resources make it an attractive destination for those seeking a nurturing community on their journey to a healthier and more fulfilling life. Read more about Springfield's recovery sources at Addiction Recovery Resources in Springfield, MA. 
Sober-living guests in Springfield enjoy a comfortable home with ample privacy as well as spacious common areas. On-site laundry is offered to all guests. There is a large parking area behind the building, as well as an expansive side yard available for activities and enjoyment. Sober-living guests in Springfield can access many meetings and support services throughout the city.
Learn more in our article: House Mentors at Vanderburgh House
Home Leadership - About Noel Dennis
The Men of Dignity Sober House in Springfield, MA is a structured sober living home serving men in recovery from addiction. The house is run by Noel Dennis, a small-business consultant with over 12 years working in the Worcester recovery community. Noel previously worked as the Program Director for the Channing House and now takes his skills and passion to his role as the Director of Operations for Vanderburgh House.
Noel works to ensure his guests have the best foundation to rebuild their lives. "My goal is to have houses that empower the guests to make their own decisions. I want to help them be prepared to go back to independent living, or to go to independent living for the first time in their lives."
This sober house is operated by Men of Dignity, LLC. Some Vanderburgh House sober homes are independently owned and operated by Chartered Operators of the Vanderburgh House sober living system. Please visit Vanderburgh Communities for more information on how to become a sober living Operator with the Vanderburgh House system.
Sober Living for Men in Springfield, Massachusetts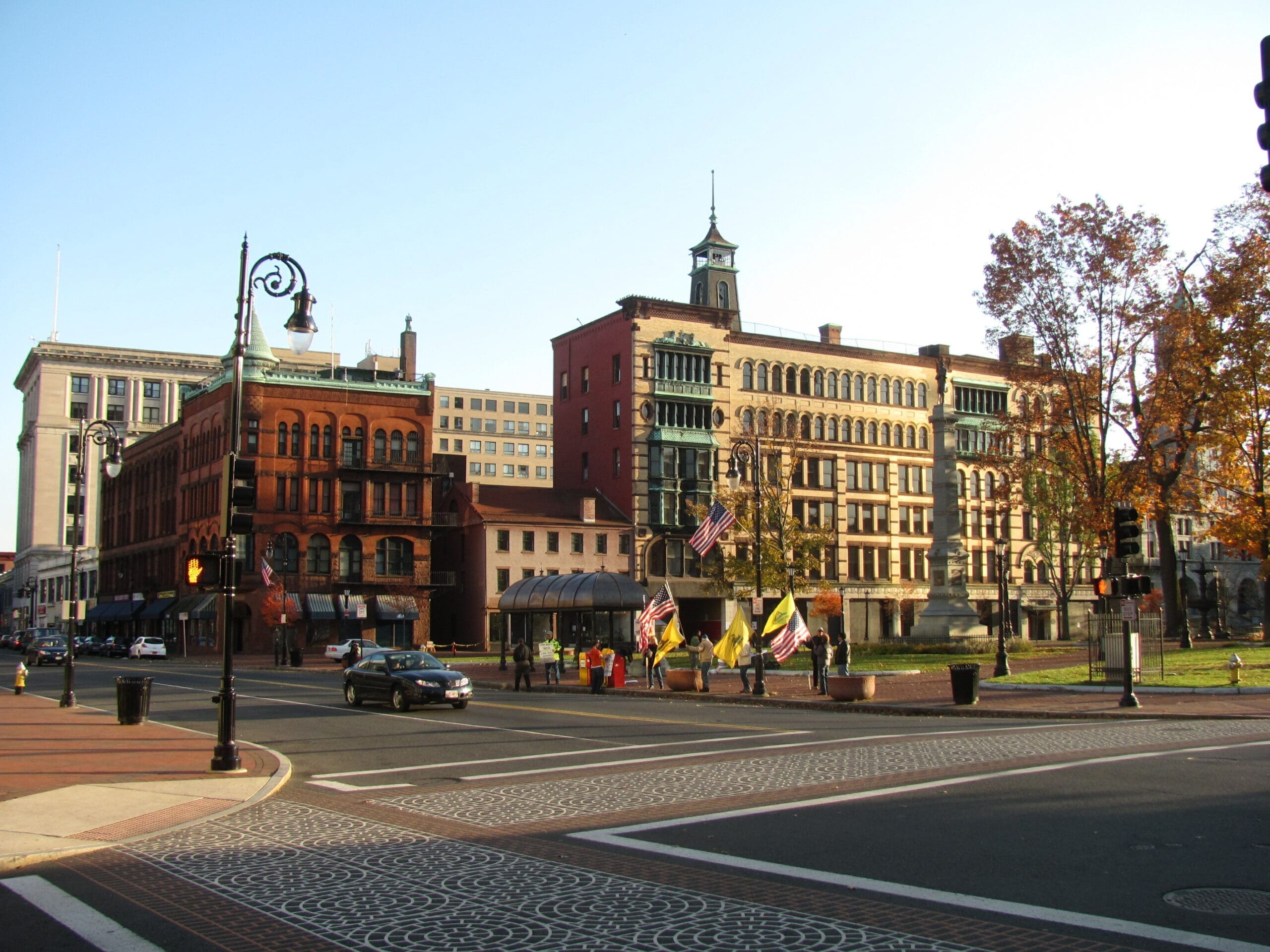 Springfield, Massachusetts has a vibrant recovery community serving those in recovery of all ages and backgrounds, in addition to a strong sober living community. Near Taunton, Massachusetts this home offers plenty of groups, especially A.A. groups, serving both men and women actively engaged in their recovery. Massachusetts communities are welcoming and supportive of those in recovery and sober living homes. Vanderburgh House is proud to offer a recovery residence in service of the greater Massachusetts recovery community.
Read more on Sober Living in Springfield, Massachusetts.