Addiction Recovery Resources in Springfield, Massachusetts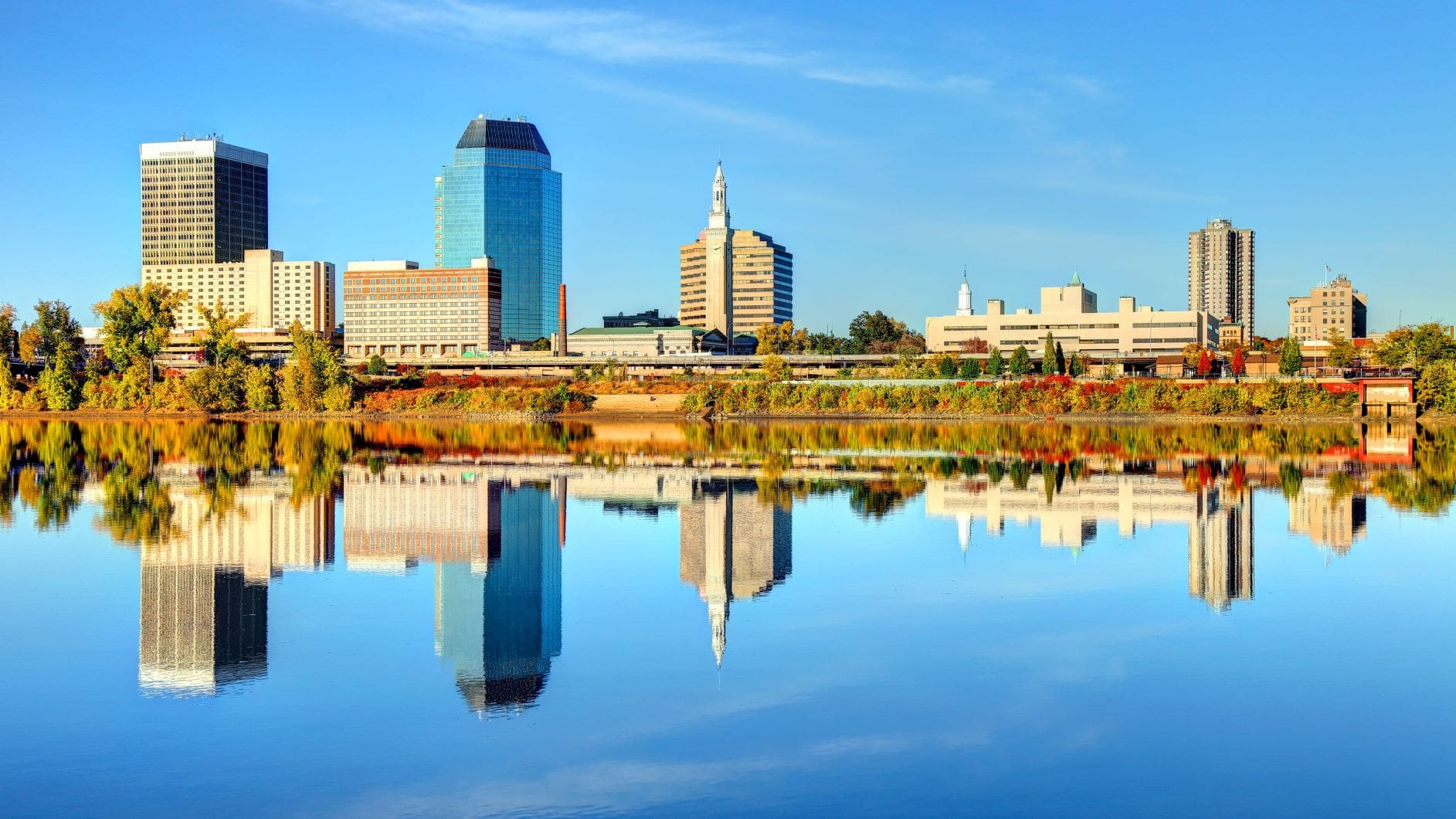 Recovery Resources in the City of Springfield, Massachusetts

The City of Springfield is in the heart of Western Massachusetts. Springfield supports residents who struggle with addiction, offering services and groups for all needs and personalities. Springfield offers a powerful and growing community of support and encouragement for men and women in recovery from addiction, including clinical services, community support organizations, and other groups and services for those with substance use disorder.
Springfield Massachusetts' recovery support organizations include detox and rehab facilities, clinical stabilization, transitional support, recovery coaching, and other organizations. In addition to serving those struggling with addiction, many of these organizations focus on encouragement and support for the friends and family members of those in recovery.
---
Clinical Recovery Support Services in Springfield, Massachusetts

The City of Springfield is home to several prominent and successful clinical recovery organizations, including Clean Slate, Cole's Place, and Gandara Addiction Recovery Program. For a comprehensive list with up-to-date contact information, please see our list of recovery services below.
Addiction Recovery Community Support
The Springfield community encourages those in recovery with a compassionate outlook and willingness to step up and lend a hand to those in recovery. Care providers are trained and dedicated to serving those struggling with addiction. Opioids and alcohol have ripped the City of Springfield apart, and we're looking to play a role with our collaborators to put it back to gather for a brighter future.
Sober Housing in Springfield, Massachusetts
Springfield, Massachusetts is home to many sober houses for men and women. Vanderburgh House operates sober homes in Springfield, and a complete list can be found on www.SoberHouseDirectory.com.
---
Recovery Services in Springfield, Massachusetts
Clean Slate Recovery Treatment Center

Clean Slate helps Springfield residents overcome substance abuse by offering comprehensive outpatient treatment in a state-of-the-art facility. Although this is an outpatient facility, they provide many of the same addiction treatments offered in most inpatient treatment programs, including access to prescription-based medication to help with detox and substance abuse counseling.
133 Maple St.
Springfield, Massachusetts 01150
(413) 341-1787
Cole's Place
Cole's Place is one of many Springfield, Massachusetts alcohol and drug rehab centers that provide treatments specifically aimed at helping individuals overcome an alcohol use disorder. The inpatient facility provides prescription-based medication, including either acamprosate or disulfiram. These medications can help with severe alcohol withdrawal symptoms. Substance abuse counseling is also provided.
401 Liberty St.
Springfield, Massachusetts 01104
(413) 747-0705
Gandara Addiction Recovery Program
Gandara Addiction Recovery provides inpatient treatments that are designed to help individuals with either a drug or alcohol addiction. They also provide medically assisted detox, which includes the use of buprenorphine to help individuals cope with severe addictions as well as co-occurring disorders.
33 Arch St.
Springfield, Massachusetts 01107
(413) 781-2234 ext. 300
Mental Health Association, Springfield, Massachusetts

The Mental Health Association is an ideal choice for individuals struggling with a co-occurring disorder in Springfield, Massachusetts. This outpatient facility offers treatments that address both the physical and psychological aspects of addiction recovery.
995 Worthington St.
Springfield, Massachusetts 01109
(413) 734-5376
Sisters of Providence Hospital: Methadone Maintenance Program in Springfield

Sisters of Providence is one of the many rehab centers in Springfield that specializes in opioid addiction treatment. However, they also welcome those struggling with other forms of addiction as well. Some of the treatments that this world-class outpatient facility provides include SAMHSA (Substance Abuse and Mental Health Services Administration)-certified opioid addiction recovery programs. These rehab programs consist of medically assisted detox using methadone and buprenorphine as well as access to substance abuse counseling.
227 Mill St.
Springfield, Massachusetts 01108
(413) 536-5111
---
Springfield, Massachusetts Methadone Clinics:
2257 Main St. Springfield, MA 01107 Phone: (413) 733-3488 x 1212
Sisters of Providence Hospital Methadone Maintenance Program
227 Mill Street Springfield, MA 01108 Phone: (413) 747-9071 x 20
---
Springfield Massachusetts IOP Clinics
AdCare Outpatient – Park Avenue
117 Park Avenue West Springfield, MA 01089
Phone: (413) 209-3124
Carlson Intensive Outpatient Program
417 Liberty Street, Entrance D, Springfield, MA
Phone: (413) 737-2439