Rogers Sober House | Sober Living for Men in Lowell, Massachusetts
Opening soon! The Rogers Sober House in Lowell, Massachusetts is a structured sober living home serving men in recovery from addiction. Under new leadership, the Rogers Sober House will continue its legacy as a structured and recovery-focused sober house for men.
Lowell is a city rich in history located in Middlesex County, Massachusetts, United States, and near Boston, Massachusetts. The city is known for its convenient location, rich culture, and history, and outdoor attractions highlighted by its gorgeous-looking canals. 
One of the best features of Lowell is its thriving arts and culture scene. The city is home to several museums and galleries, including the Lowell National Historical Park, which preserves the history of the Industrial Revolution in the United States and offers tours of the city's canals and mills. The city also hosts many events and festivals throughout the year, such as the Lowell Folk Festival, which celebrates the city's cultural diversity through music, dance, and food. This is the second largest, free folk festival in the entire country as it annually runs during the last weekend of July. 
The city of Lowell is also known for its beautiful parks and outdoor recreation opportunities. The city boasts several parks and green spaces, including the Lowell-Dracut-Tyngsboro State Forest, which offers hiking, biking, and fishing opportunities.
Read more on:
Rooms & Rates
All-inclusive sober living rent payments are due in a timely manner and are not currently covered by insurance or subsidies. Rent includes:
Urine screen costs
Free high-speed Wi-Fi
On-site coin-op laundry
This deposit is due on or before your move-in date. It is only refundable if you complete the intake process, and if you give 30-days' notice. Please be prepared to meet your financial obligations.
Gallery
Recovery Community
Sober-living guests in Lowell enjoy a comfortable home with ample privacy as well as spacious common areas. On-site laundry is offered to all guests. Guests in Lowell can access many meetings and support services throughout the city. Lowell is located near public transportation and several major highways making it easy to commute to other parts of Massachusetts and beyond. This is highly beneficial if you have limited transportation as it allows you to have access to the abundance of resources and activities that Lowell has to offer.
Home Leadership - About Vanderburgh House in Lowell, Massachusetts
The Rogers Sober House offers structured sober living for men. The residence is run by Vanderburgh House.
Some Vanderburgh House sober homes are independently owned and operated by Chartered Operators of the Vanderburgh House sober living system. Please visit Vanderburgh Communities for more information on how to become a sober living Operator with the Vanderburgh House system.
Sober Living for Men in Lowell, Massachusetts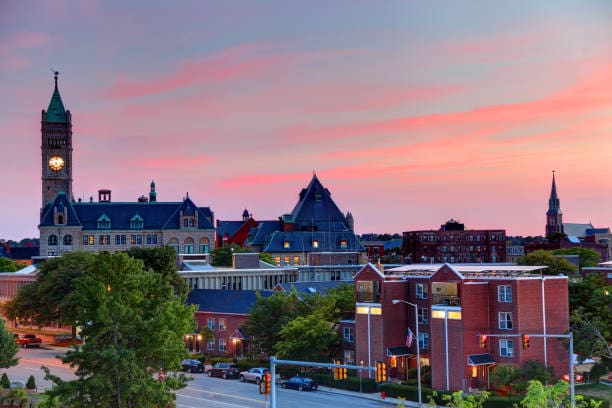 Lowell, Massachusetts is the perfect place to call home while you continue your addiction recovery journey. The city has several addiction treatment centers and support groups, such as Alcoholics Anonymous and Narcotics Anonymous, which provide a supportive community and help individuals maintain sobriety. The city is full of recreational activities and events to provide peaceful and productive experiences. Lowell, Massachusetts is very welcoming to those who are in recovery and sober living homes. Vanderburgh House is proud to offer a recovery residence in service of the Lowell recovery community.
Learn more through our article: Sober Living in Lowell, Massachusetts