Quinsigamond Sober House │ Sober Living for Women in Worcester, Massachusetts
Welcome home to our Quinsigamond Sober House, a MASH Certified sober house in Worcester, Massachusetts serving women. This spacious home is located in East Worcester, Massachusetts, close to Quinsigamond Community College and other amenities. The Quinsigamond Sober House is a fixture in the Worcester recovery community. Serving women in recovery in a comfortable and well-appointed home, this sober house serves women dedicated to building a better life.
Sober house residents enjoy expansive and updated common space, spacious and private outdoor area, and sprawling common area with many modern features. The grounds offer a quiet covered sitting area, gardens, and a large rear private deck. Inside the home is a chef's kitchen and four well-appointed bathrooms.
Rooms & Rates
All-inclusive sober living rent payments are due weekly or monthly and are not covered by insurance or subsidies.
Recovery Community
The recovery community in our Quinsigamond Sober House is strong and supportive, led by an experienced House Manager who lives in the home and is available for support, coaching, and encouragement. Residents are engaged in the sober home community as well as the broader recovery community in Worcester. Quinsigamond Sober House residents participate in weekly house meetings and community activities both as a home and independently. What makes our House Managers so special? Take a look here.
Operator Information - About Vanderburgh House Sober Living
This sober house is operated by Vanderburgh House. Some Vanderburgh House sober homes are independently owned and operated by franchisees of the Vanderburgh House sober living system. Please visit Vanderburgh Communities for more information on how to become a sober living Operator with our system.
Sober House in Worcester, Massachusetts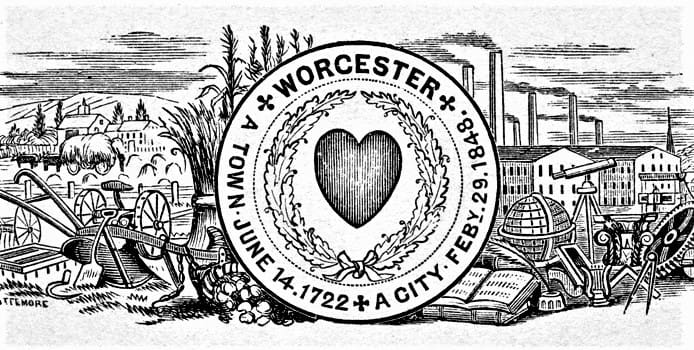 Worcester is New England's second largest city, offering a strong recovery community including meetings to fit all personalities, and many recovery services. Worcester offers employment opportunities for all experience levels along with many top-ranked colleges and trade schools. Travel to Boston takes less than an hour by express train. Read more about Worcester's recovery community.